Back to products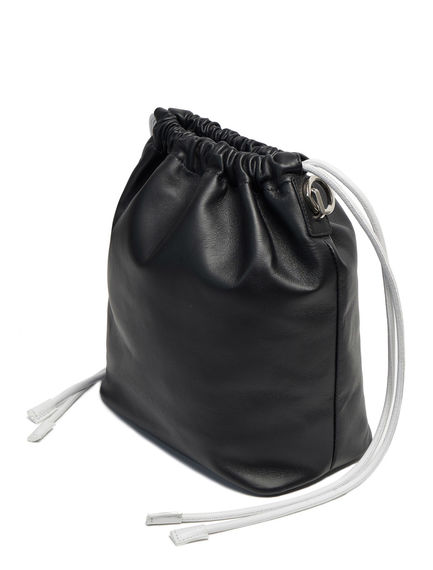 Name: MILVA Product code: 2511049406005
Free shipping and returns
Discover our luxe sleek take on the athletic drawstring bag. This new season design has a smooth leather body with contrasting top stitching and a detachable top handle. A full-length strap can be worn over the shoulder or across the body - detach them both to create a simple clutch pouch. Finished with leather drawcord ties, the bag is fully-lined and has an interior pocket to keep smaller items secure.
Composition and care
Handbag in ram; Lining in polyester.
No special treatment is required to maintain our bags' appearance and functionality over time. You should always refer to a specialised centre for the cleaning of bags.
Name: MILVAProduct code: 2511049406005